"We are proud to be an integral partner of Marina Bay Sands – working with them to help them achieve their global sustainability commitments."

— Charis Chua, Chief Commercial Officer
Marina Bay Sands is an iconic part of the Singapore skyline and one of the largest buildings in the country. With more than 2,500 hotel rooms, over 60 restaurants, 120,000 square metres of exhibition space, and even a skating rink, managing this property means a massive operational and supply chain undertaking.
In response, the team at Marina Bay Sands developed its global sustainability strategy, Sands ECO360, as a commitment to minimise their environmental impact and lead the way in sustainable building development and resort operations – which is why we are proud to help them meet their goals in responsible food sourcing.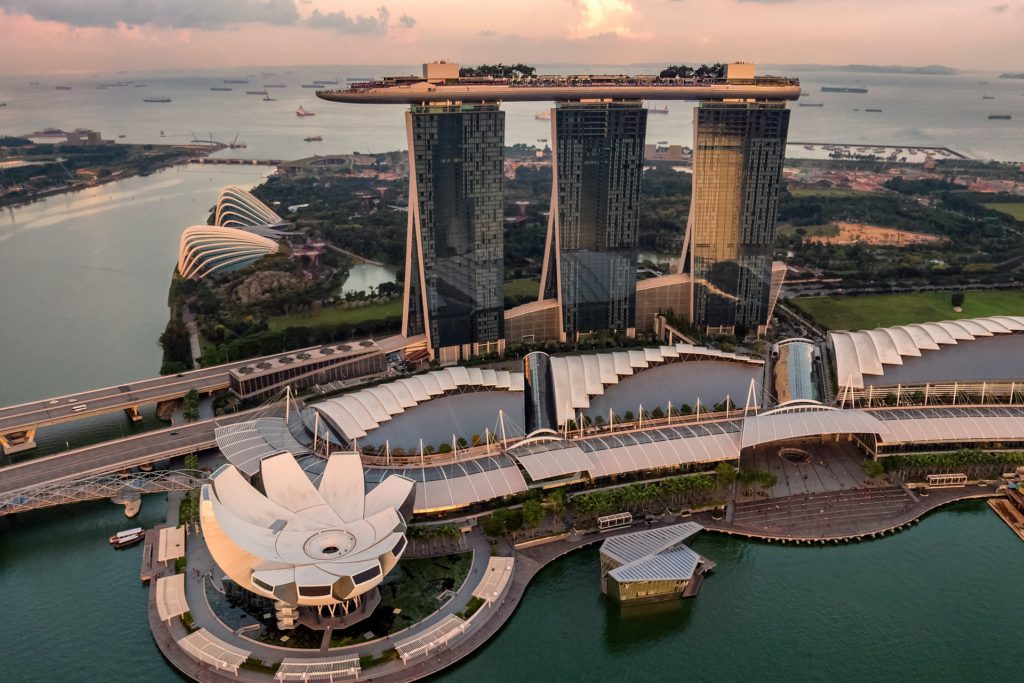 The Challenge
Marina Bay Sands is a lively pulse in Singapore that sees an endless stream of guests, patrons, and convention attendees every day. Recognising the positive difference sustainable food sources and ingredients can make, Marina Bay Sands made a conscious effort to address this in its sustainability goals.
Every year Marina Bay Sands requires a steady supply of fish for its 60 restaurants and thousands of hotel guests. Cognisant of the issues of overfishing alongside growing demands for seafood as a more sustainable source of animal protein, it must navigate a complex landscape to safeguard the planet for future generations while ensuring guests are served with nothing but the best.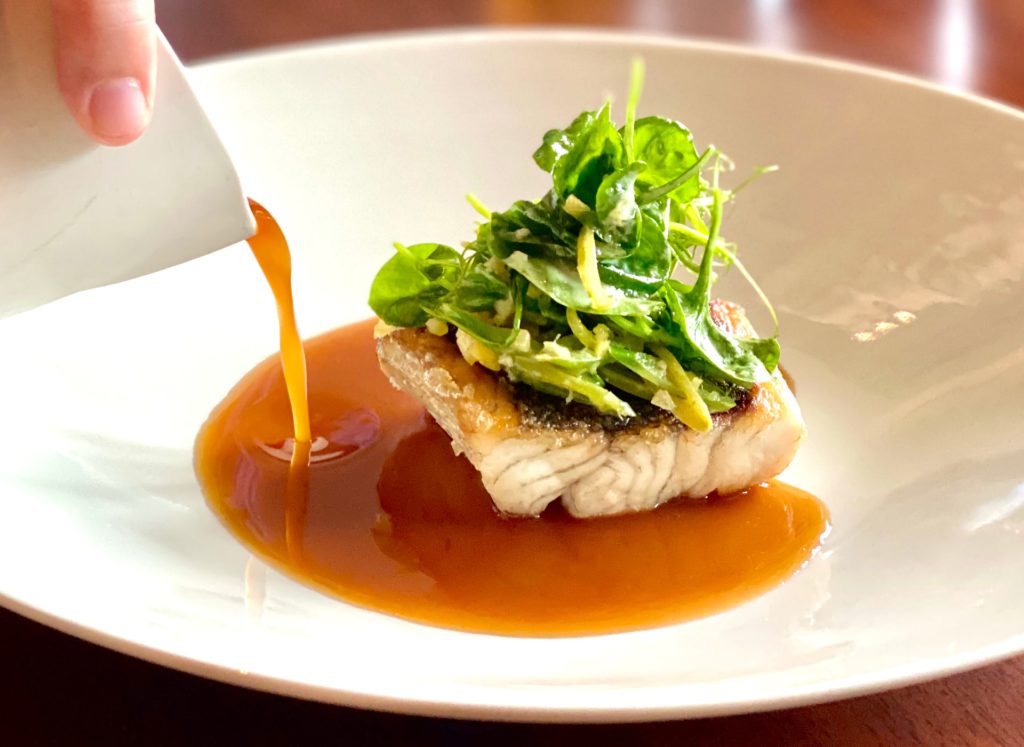 Understanding that we share the same values and goals, Barramundi Group approached Marina Bay Sands in 2017 to become its key barramundi supplier. We wanted to help this modern icon build momentum for its sustainable movement while providing its guests world class premium quality fish.
The Barramundi Solution
Today, we are still the chosen supplier of barramundi for Marina Bay Sands. We were hand-picked as the primary vendor following a stringent audit process – spanning from a farm site visit to learn about our husbandry practices and operations, to a processing facility assessment to ensure that our barramundi, and our cold supply chain from farm-to-fork, meets only the highest hygiene standards.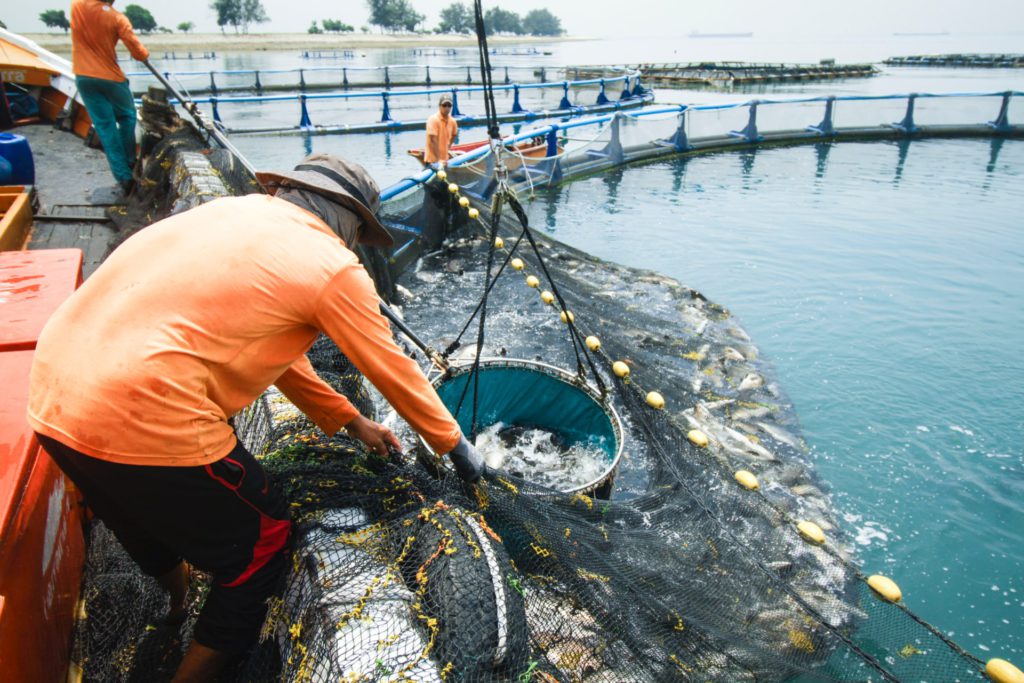 Charis Chua, Barramundi Group's Chief Commercial Officer said that Marina Bay Sands was looking for a partner with high traceability standards so it could ensure all the movements across the supply chain were responsibly taken from point of origin to point of sale.
"Our primary focus is on ensuring the utmost care for our fish, ocean, people, and the environment at every step of the value chain. Therefore, our integrated ecosystem enables us to manage all aspects of our fish's life cycle from raising eggs in our nursery and hatchery, to taking care of fingerlings, and finally to harvest. We are the only BAP-certified fish farm in Singapore, which means we document our compliance at every stage of the production process", Charis said.
Marina Bay Sands' chefs have joined us on our farms in Singapore to witness the entire farm-to-fork process, and they love our product for freshness, quality, and product safety and most importantly for them – the taste. Furthermore, our fish is locally sourced from our ocean-based pens on Semakau island, off the coast of Singapore. This means less fuel emissions in transportation and a lower carbon footprint for our fish.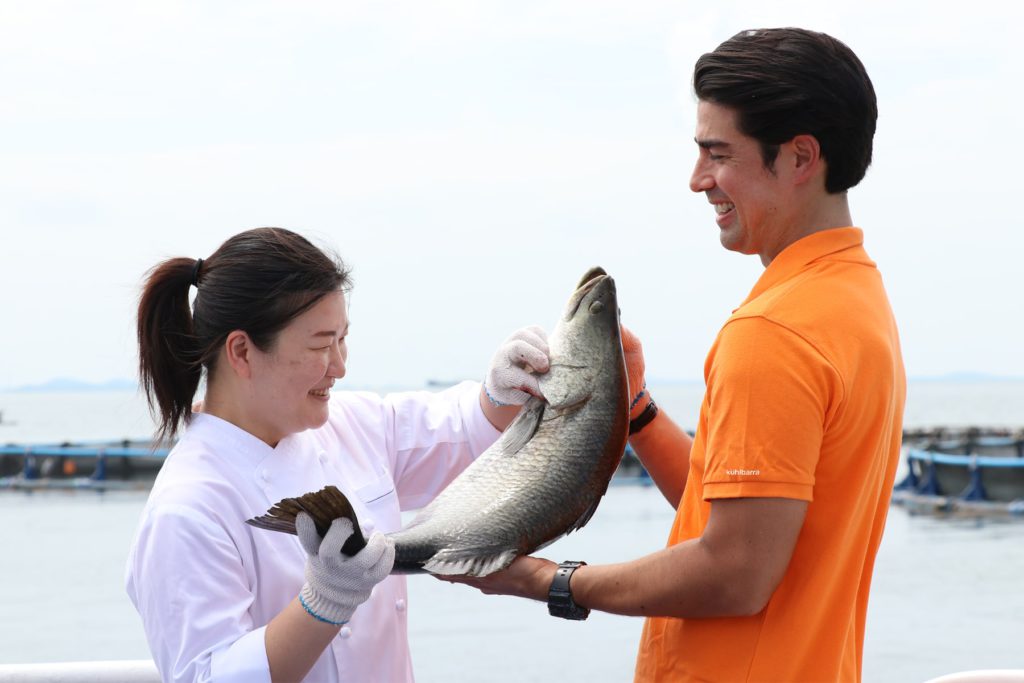 The Future
Looking ahead, we see great potential to expand our collaboration with Marina Bay Sands to increase the share of barramundi in their seafood use, as well as to encourage greater sustainability across more kitchens and hotels in Singapore.