Ocean Farms
Barramundi Group operates three ocean farms in Australia, Singapore and Brunei, each of which are the largest barramundi sea farms in each geography.
Why ocean farms? We choose to farm our fish in their natural habitat because it is the best way to ensure they are produced in an environmentally friendly manner. The ocean's energetic currents at our sites ensure that our fish stay active, which helps to enhance its texture. Farming also allows us to regulate feed and nutrition, keeping toxins out of their diets.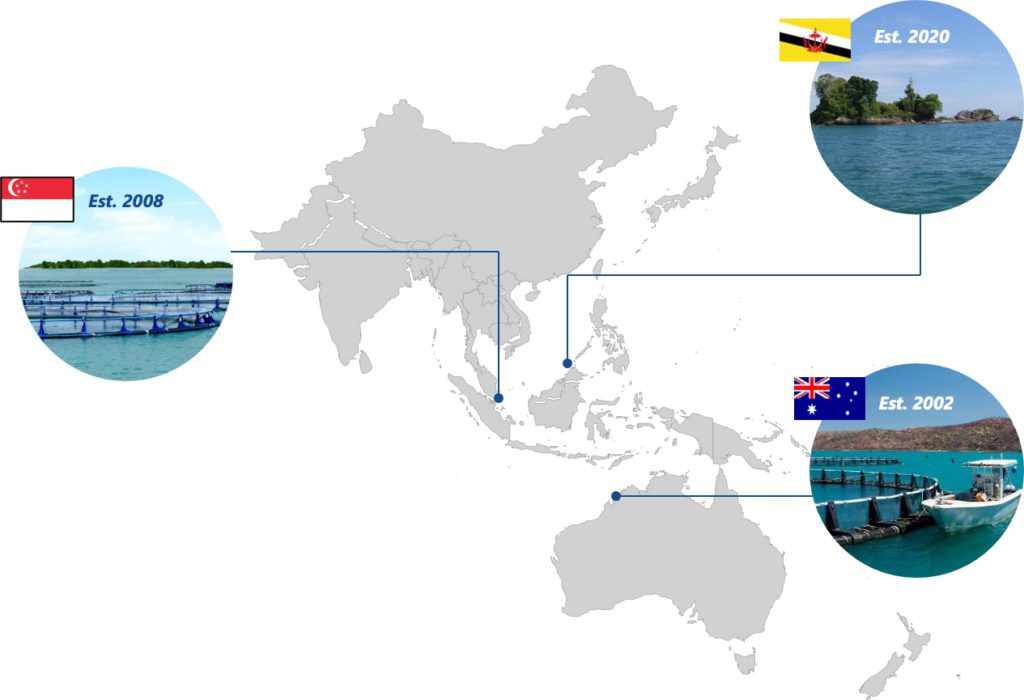 Through thoughtful site selection, we ensure our farms are sustainable based on strict environmental criteria. In clean, oxygen-rich waters and strong currents, our barramundi is grown in ideal conditions to deliver healthy, clean tasting fish to consumers.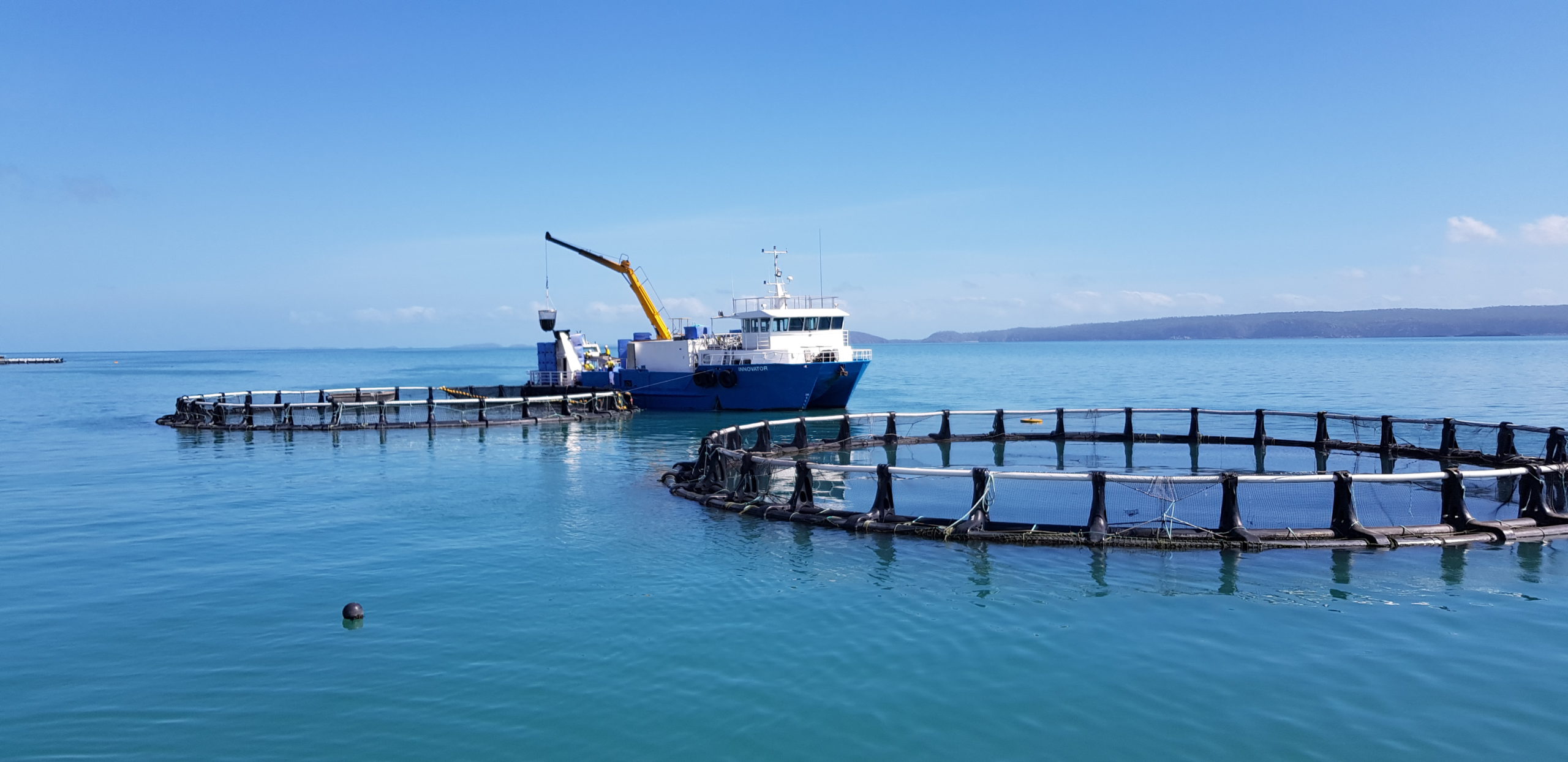 Australia
Located at Cone Bay in the remote coastlines of the Buccaneer Archipelago, our Australia farm is the largest barramundi farm in the country. The site is known for its pristine, fast-flowing and oxygen-rich waters.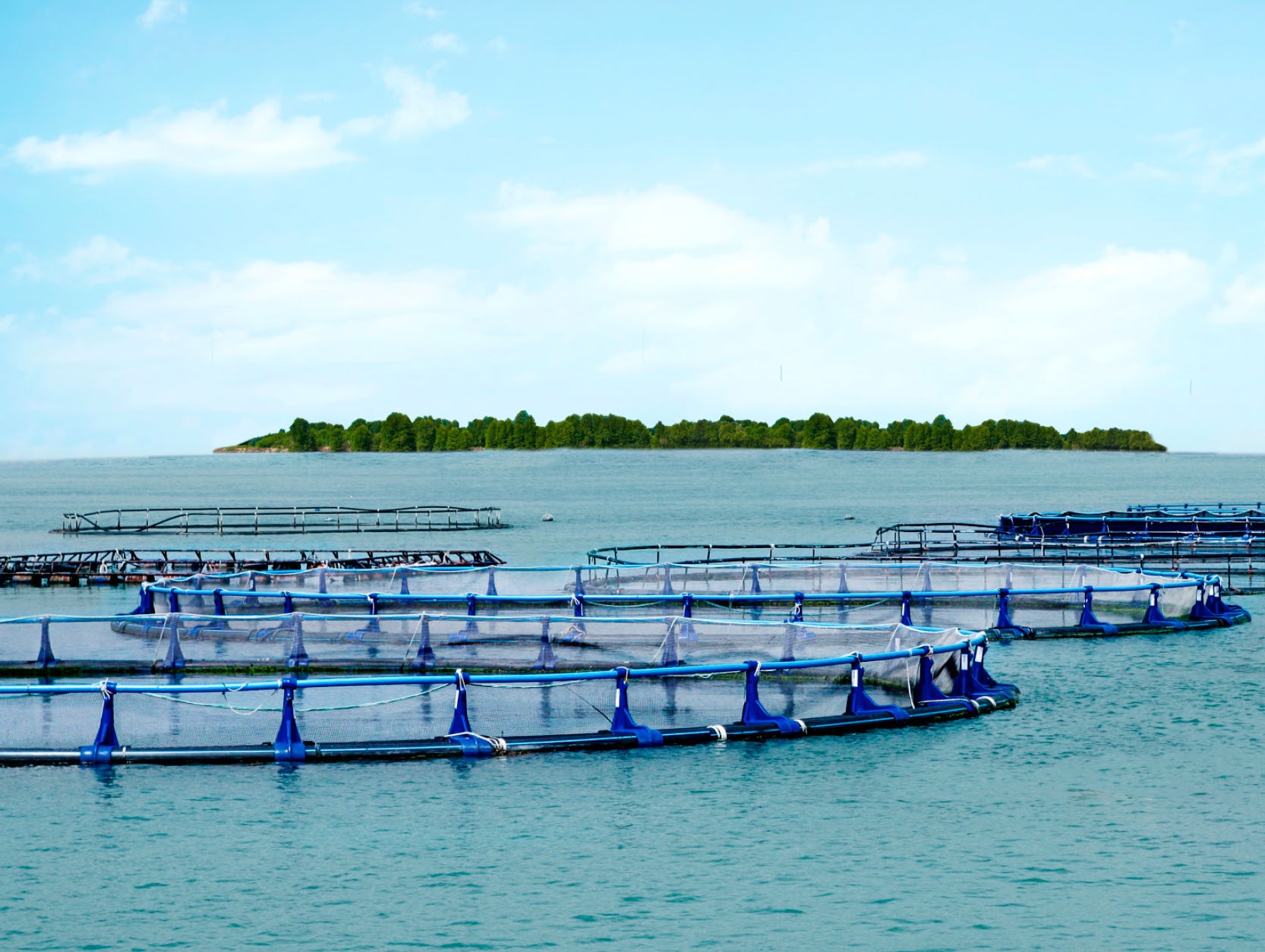 Singapore
Our Singapore farm benefits from the ideal conditions presented by waters off the south of Singapore. The water is at a constant 29-degree Celsius year-round, making it ideal for raising a tropical fish like barramundi.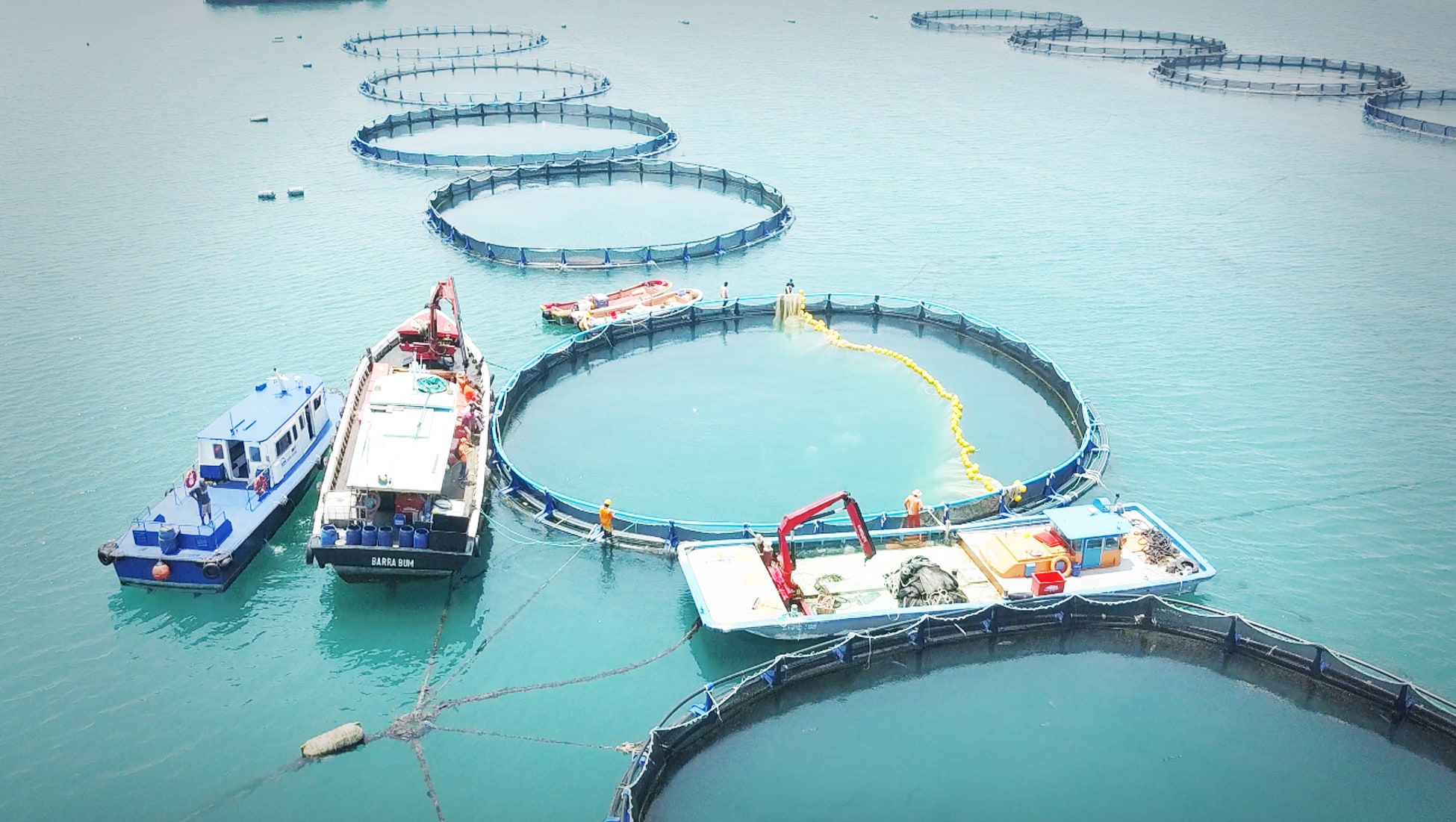 Brunei
Our latest and very exciting addition, our farm in the north of Brunei is in the Nankivell and Pelong Rock area. Together, these sites make up the largest concession granted to an aquaculture company in Brunei and they carry the potential for significant capacity expansion in the future.